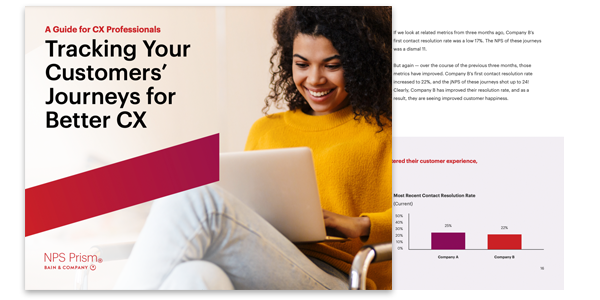 Every company wants to listen to their customers. But in order to really understand what the customer wants and to make real, tangible changes to meet those wants, it takes the right perspective.
Customer journeys are that perspective.
In this guide, we provide customer experience (CX) professionals with all the information they need to re-imagine how they design and implement CX strategies at their companies, including:
What a customer journey is and why it matters
Three examples of customer journey insights using real-world data from NPS Prism
The importance and difficulty of sourcing reliable data for customer journey analyses
Approaches for effectively sourcing reliable customer data
Fill out the form to get your copy of Tracking Your Customers' Journeys for Better CX: A Guide for CX Professionals today.