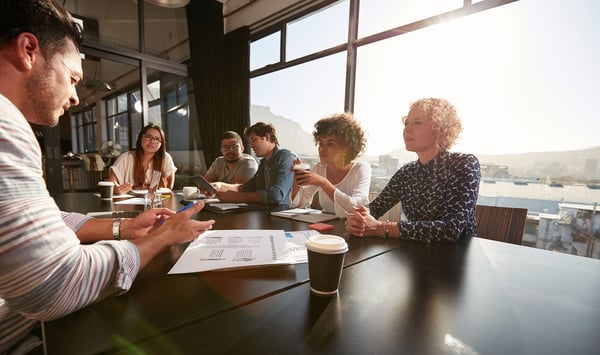 What's Included in
Your Annual Subscription
Access to all current data and 18 months of historical data for your industry

Data and dashboards updated every 90 days with thousands of new survey responses

A client manager who will be your strategic partner and day-to-day point of contact

Quarterly insights discussions led by your NPS Prism team

15 licenses to the software platform

User training for CX and other employees

Continuous support on ad hoc requests (e.g., data methodology questions)
Get Started With A Demo
Add on Services
When You're Ready
Curious about an NPS Prism feature, plan details or why other companies subscribe?
How can I create superior customer experiences?
NPS Prism is Bain's SaaS platform that tells you where you're leading and lagging on customer experience. Through the dashboard plus expert analysis from Bain Partners, learn exactly which moments turn consumers into promoters or detractors.
How does NPS Prism help inform strategy?
CX, business and analytics teams use NPS Prism to set goals for the channels and journeys that matter most. Then, they measure improvements directly in the dashboard.
Why do NPS benchmarks matter?
With benchmarks, you'll make better decisions. You'll learn from consumers who do business with you and your competitors so you can separate product vs. service issues.
Which levels of customer experience should I analyze?
The levels NPS you analyze should include:
Relationship NPS: Your score at the brand level vs. competitors

Journey NPS: Which customer experiences create promoters vs. detractors

Channel NPS: How you and competitors perform in-person vs. online and across other channels

Share of wallet: Where else your customers do business and why

Operational KPIs: How you and competitors perform on customer reported metrics (e.g., disputing a fee)
What is your NPS methodology? Is your data reliable?
We use double-blind third party panels to provide a demographically balanced sample that is refreshed every quarter or semi-annually for select industries. To learn more about NPS Prism's data collection approach, please see our Methodology page.
Does buying an NPS Prism subscription provide me with access to Bain & Company consultants?
NPS Prism is primarily a self-serve SaaS platform. However, purchasing the base plan does provide you with access to a client manager who will be your primary point of contact for strategy, subscription and support questions as well as a quarterly insights discussion led by your NPS Prism team.
Do you have data on my company?
If you operate within one of the industries that we cover, the odds are good that your company and your major competitors are included in our data set. To find out for certain,
request a demo
with us. Don't see your industry or are you looking for something else?
Email us
, and we'll talk through it.
Does NPS Prism provide training?
Yes. Training is included for all subscribers along with ongoing support.