October 11, 2022
8 minute read
Banks See Increases in Digital NPS: See the Impact of Banking Customer Experience Trends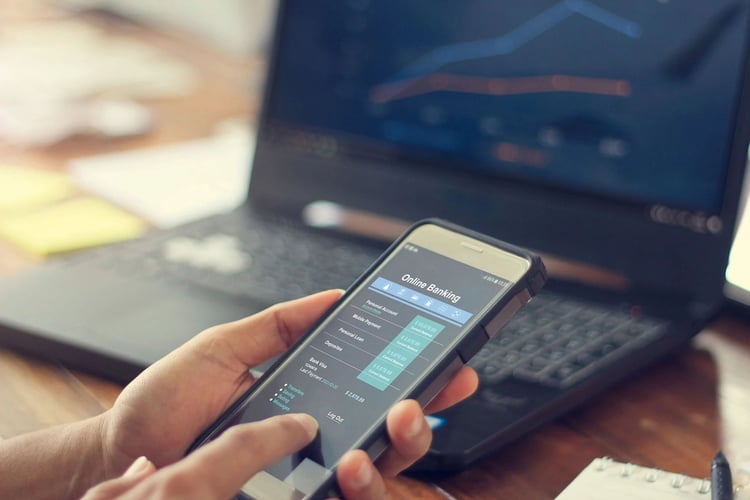 As inflation steadily increases and consumer spending habits evolve, banks must focus on digital customer experience (CX) opportunities to boost NPS and customer loyalty. This is all while ensuring their online banking options align with consumers' expectations.
To help financial services organizations continue to craft winning experiences, the teams at Bain & Company and NPS Prism analyzed consumer banking customer experience trends for Q2 of 2022. Our analysis was based on unbiased, direct survey feedback from 75,000 U.S. banking consumers. We focused most notably on trends associated with digital experiences and related NPS scores.
In this blog, we'll share our top insights from the last quarter and provide actionable takeaways CX teams can use to increase NPS, meet evolving consumer needs, and improve digital adoption across various customer segments.
The Trends
Digital NPS Increased For the First Time Since the Pandemic Began, Especially Among Customers 55+
Mobile banking adoption amongst consumers 55 and older increased from 10% in 2021 to 15% in 2022.
Digital experiences have been integral to consumer banking since before the pandemic. Today's customers expect banks to provide them with flexible — yet highly secure — digital experiences that enable them to manage their finances without visiting a local branch or mailing sensitive documents back and forth.
But banks have had varying levels of success in implementing these experiences across channels, especially as the pandemic disrupted supply chains, staffing and consumer behaviors. As a result, digital NPS in consumer banking remained relatively stagnant between 2020 and 2021. However, 2022 seems to be trending in a different direction:
In Q2 of 2022, digital NPS increased for the first time in two years, likely due to consumers shifting to mobile (+3% penetration) over web (-3% penetration) for digital interactions.
The latest industry benchmarking data revealed that channel NPS is 47 on mobile versus 36 on web, which means banks can expect digital NPS to continue increasing alongside mobile adoption.
While digital NPS rose across multiple consumer segments, increases were most notable among 55+ consumers, who have historically been resistant to mobile adoption.
Usage among these consumers increased from 10% in 2021 to 15% in 2022, subsequently lifting digital NPS for banks that were able to provide even their least tech-savvy consumers with seamless, consistent mobile banking experiences.
Online Account Creation Poses Opportunities for Banks to Lead — or Lag — NPS
Lagging organizations experience digital failure rates of up to 14%, while leaders have reduced these figures to 10%.
As consumers continue leveraging digital channels, banks must ensure they deliver positive experiences across the various interactions and journeys within those channels. If not, they run the risk of digital failure: an event in which a customer fails out of a digital channel because it was too hard or the bank did not have the right capabilities to support a specific experience.
In Q2 of 2022, account creation surfaced as a common contributor to digital failure amongst digital banking customers.

Laggards experienced failure rates as high as 14%, whereas leaders decreased them to 10%.

For many banks, friction stems from attempts to balance tight backend security with seamless user experiences.

However, striking this balance is crucial to leading NPS and retaining customers amidst the industry-wide shift to digital banking.


---
Keep Up With the Latest CX Trends in Consumer Banking
Subscribe to future banking updates to get industry insights delivered straight to your inbox.
---
Digital-First Financial Services Organizations Excel in Experience NPS
In Q2 2022, experience NPS (eNPS) remained in the low 20s for some traditional players and increased from 54 to 57 for digital-first leaders.
Unfortunately, many banks' CX concerns don't end once users create their online accounts. The number of login issues a user encounters — and each bank's ability to resolve those issues — also directly impacts NPS and customer sentiment.
While conventional players continued to see extremely low NPS for resolving a login issue, digital-first providers like PayPal and Shop Pay saw slight NPS increases by adopting friction-free login tactics that better aligned with their consumers' expectations.
The Takeaways
Use Targeted Incentive Programs to Streamline Adoption Across Key Channels
Banks must employ targeted CX tactics to overcome unique switching barriers across customer segments.
It's no secret that leading consumer banks will continue relying on digital channels to delight their customers. However, they must be intentional about which channels they prioritize and how they incentivize customers to gravitate towards the channels with the highest NPS.
Banks should take advantage of mobile's tendency to produce higher NPS than web by encouraging mobile adoption across their entire customer base. They'll likely rely on a mix of CX improvements and targeted incentive programs to encourage mobile adoption. In developing incentive programs, banks must consider the unique challenges and motivations of various customer segments.
Willingness to switch and barriers to switching differ by age, location and other demographics, so banks shouldn't take a one-size-fits-all approach to their mobile incentive programs. Instead, they must deploy targeted tactics to increase the chances of adoption.
For example, consumers 55+ may gravitate toward a program that highlights the security of mobile banking and offers a sign-on bonus. In contrast, consumers 18-24 may prefer an incentive program that offers cashback on their most frequent purchases — like dining, retail and digital wallets.
By targeting each segment of their customer base with personalized experiences — like QR codes for credit or debit card activation — banks can overcome switching barriers within specific groups while increasing mobile adoption and digital NPS across the board.
Align Digital Banking Experiences With Consumers' Multi-Faceted Expectations
73% of consumers prefer digital interactions over human ones. Underperforming on that experience can put NPS and customer retention at significant risk.
The trends above highlight consumers' distinct preferences for digital experiences. However, these preferences are accompanied by high, ever-evolving expectations, and missing those expectations can significantly damage NPS and customer loyalty.
To deliver exceptional experiences, banks must consider the key drivers of customer expectations inside and outside of their industry:
Digital experiences span a multitude of industries and interactions, each of which influences customer preferences and behaviors.
CX leaders take the complete picture into account, using internal and external data to craft experiences that live up to consumer expectations and support their needs, even as they evolve over time.
Rather than basing CX improvements and digital interactions on historical data or niche insights from the consumer banking industry, banks should consider how other digital experiences — like eCommerce, online tech support and remote work — affect consumers' expectations and behaviors in the world of digital banking.
Keep A Pulse on Banking Customer Experience Trends With NPS Prism
As customer expectations evolve, banks should lean into customer feedback, competitive analyses and market insights to craft leading experiences and keep up with the latest trends.
NPS Prism's CX benchmarking platform reveals the "why" behind NPS, helping your organization unlock in-depth customer feedback and industry-specific NPS benchmarks. These insights show you exactly where you lead or lag against the competition in CX, and where you can make impactful experience improvements that align with your consumers' expectations.

Source: NPS Prism US Banking Survey Q2 2022 n= 22,000
Stay Up to Date on the Latest in CX & NPS Benchmarking
Subscribe to our blog to learn about all the major industry trends revealed by NPS Prism data.